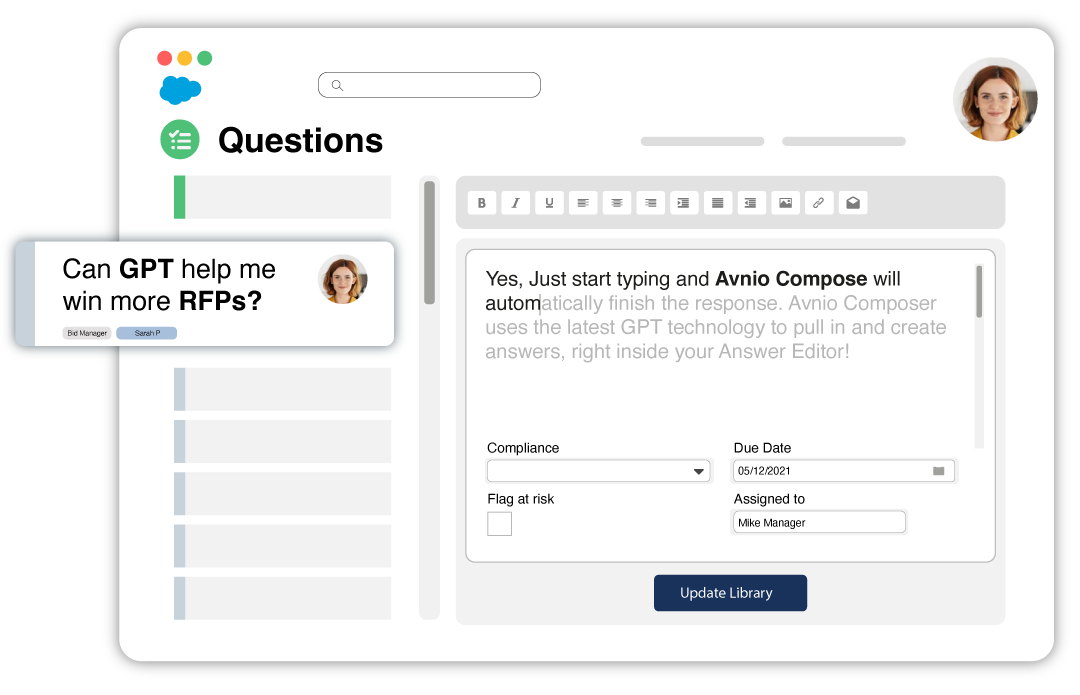 Fuel your RFP process with the power of GPT and AI automation
Designed for B2B organisations who want to increase win rates, process more responses and gain greater insights.
Get a first draft in minutes!
Avnio's intelligent Auto response is changing the way RFIs, DDQs, RFPs, tenders and bids are answered. Say goodbye to keyword searches. Avnio uses AI and natural language processing to understand the context and find the right answers to hundreds of questions in seconds.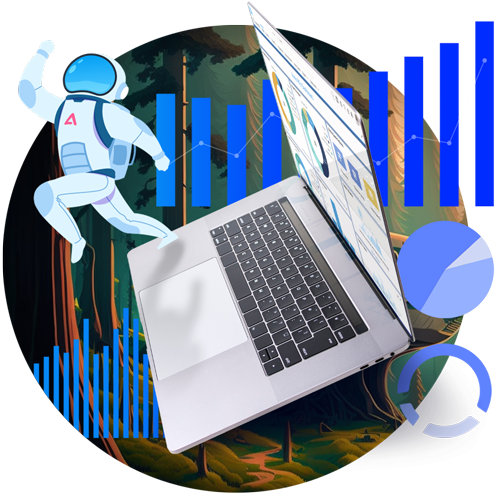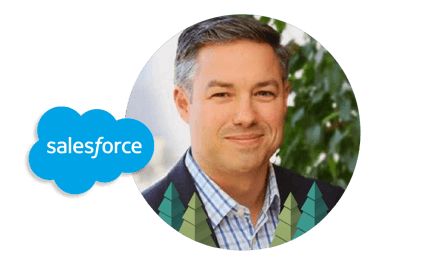 "Avnio is transforming our RFP organisation to an automation and AI future"
Todd Janzen, Global VP of Q Branch - Salesforce
Stop 'getting RFPs over the line' and start knocking them out of the park!
Avnio uses AI fuelled automation to make light work of answering complex documents and questionnaires.
See what our customers have to say on G2
Christie C.
Avnio User
We are getting a one-stop view and visibility to see what RFPs we have in process or completed. So far, having the information together has been a tremendous help.
Sophia
RFP Writer
Avnio Response Cloud helps my team seamlessly work together and produce excellent results. I love its organization, customization, and ease of use.
John F.
Project manager
I highly recommend the products and services provided by this organization. I never feel alone in my journey while working with them. You can undoubtedly initiate with them.